Balloon Theme for Flash Flip Book
Fantastic flash flip book templates for decorating eBook without Payment!
Free templates download and keep free updating for all the time.
Helpful PDF to Flash Page Flip software assistant with rich resources.
Customize flash flip book with different style templates quickly and wasily.
Download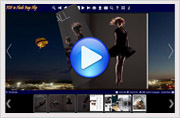 Flash Player 10.0+
Balloon Theme for Flash Flip Book
Balloon Theme for Flash Flip Book is free resources offered online for download. Balloon is not common things that we can find everywhere. It represents upward energy that encourage us never stop flying high! Use these meaning full and beautiful templates in flash page flip book designing, you can not only get a wonderful layout, but also bring significance to your flash flip eBook readers. No matter your eBook is an outdoors e-magazine or a balloon products e-brochure, these templates will be your cakes.
These are Balloon Theme for Flash Flip Book screenshots: