How to Create a Stunning HTML5 Flipbook Online and Offline with AnyFlip?
There is no absolutely right or wrong to publish your HTML5 flipbooks online or offline. You can publish your HTML5 flipbooks online or offline on the basis of your marketing strategies. If you want to save them on your local computer, then just publish them offline. Otherwise, you can directly upload them online for wide distribution and sharing. In fact, whether you want to publish your HTML5 flipbook online or offline, AnyFlip can satisfy all your needs.
Publish HTML5 Flipbooks Offline
When do you publish your HTML5 flipbooks offline? Of course, when you are without internet connection, you have to publish them offline. In the meanwhile, if you haven't finish editing all the details in your HTML5 flipbooks, you are able to choose to publish them offline as well. There are 10 different formats for publishing your HTML5 flipbooks offline:
1. HTML: Publish your flipbooks in Flash (Desktop/Laptop) or HTML5 (Mobile) format for offline reading;
2. ZIP Archive: Your HTML5 flipbooks will be compressed to a ZIP file after publishing;
3. EXE Format: The application that only can be open on Windows;
4. Email to: Directly email your flipbooks to your readers without publishing them online;
5. FTP Server: Upload your flipbooks to FTP server (Require to log in your FTP account);
6. Mac App: The application that only can be open on Mac;
7. Screensaver: Create and install a screen saver in your desktop;
8. Plug-in for Joomla, WordPress and Drupal: The flipbook plugins you publish can be installed in corresponding blog website;
9. Burn to CD/DVD: Compress your flipbooks in CD/DVD;
10. FBR: It can be open and read in Flip Reader;

Upload HTML5 Flipbook Online
In order to make your online HTML5 flipbooks friendly to search engines, we recommend you to fill in the information of your flipbook's title, description, keywords and labels before publishing then online. When you upload you HTML5 flipbooks to AnyFlip online platform, you can manage your digital publications in multiple ways:
1. Share your HTML5 flipbooks via social media (Facebook, twitter, LinkedIn, Google+, etc), QR code and email;
2. Embed your digital flipbooks into your own website or blog (IFrame embed, Lightbox Embed, Button Embed and Text Link);
3. Arrange your digital HTML5 flipbooks in different bookcase;
4. Manage your HTML5 flipbooks' subscribers and followers;
5. Keep the privacy of your digital HTML5 flipbooks;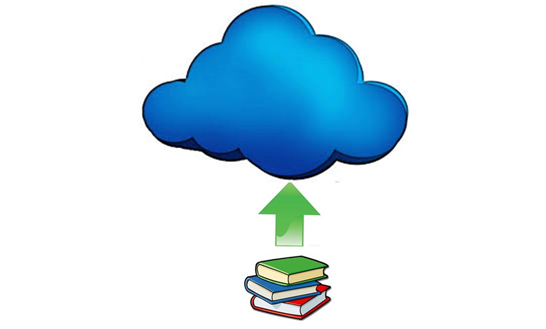 In conclusion, it is really simple for you to create your own digital HTML5 flipbooks online. You can choose to publish them online or offline in different formats according to your own marketing purposes.
Have a free trail of PDF to Flash Page Flip software:
PDF to Flash Page Flip Professional >>
PDF to Flash Page Flip Professional Mac >>
Flash Page Flip Shopping Catalog >>
Office to Flash Page Flip Professional >>